As has
been expected
, Apple today
debuted
a new Spring 2017 lineup of Apple Watch bands that introduces all-new options like Striped Woven Nylon, sold-separately Nike Sport bands, and new colors for Hermès. Every band is available to order today on
Apple.com
.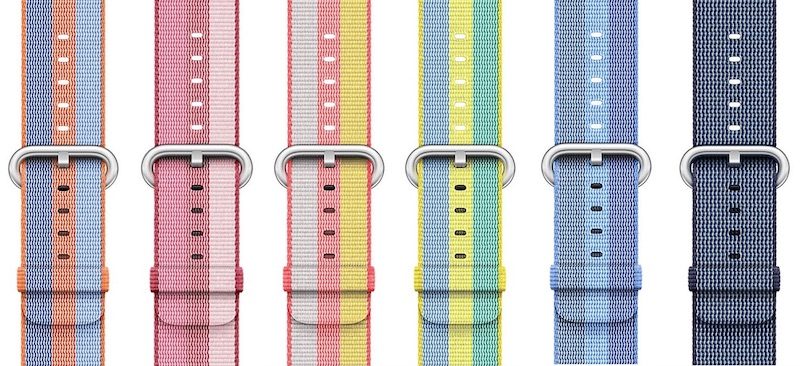 Striped Woven Nylon bands now come in Berry, Tahoe Blue, Orange, Red, and Pollen. There's also an all-new Midnight Blue Woven Nylon band, but it lacks the new stripe pattern.

New Sport band colors include Pebble, Azure and Camellia, and the Classic Buckle has gotten a small buckle redesign and now comes in Sapphire, Berry, and Taupe.
Users can also finally buy the Nike Sport Band separately in Anthracite/Black, Pure Platinum/White, and Volt/Black. The company is introducing new collections of Nike Bands as well, including a 38mm and 42mm Space Grey Aluminum Case with Anthracite/Black Sport Band and 38mm and 42mm Silver Aluminum Case with Pure Platinum/White Sport Band.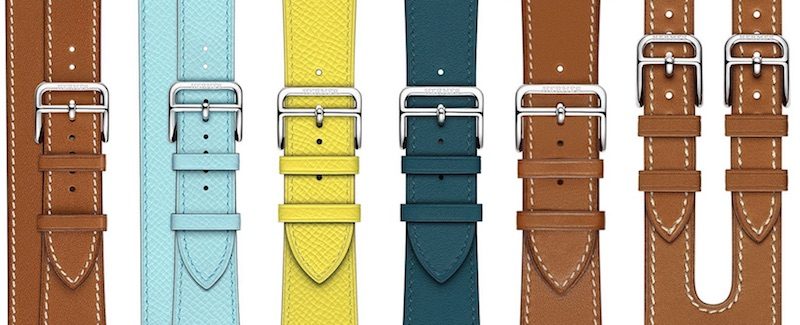 Apple Watch Hermès is gaining new colors: 38mm Double Tour in Bleu Zéphyr Epsom leather, 38mm Double Buckle Cuff in Fauve Barenia leather, 42mm Single Tour in Lime Epsom leather, and 42mm Single Tour in Colvert Swift leather. One new addition to the Hermès collections has been made and it includes the
Apple Watch Series 2
with the 38mm Double Buckle Cuff in Fauve Barenia calfskin leather.
Pricing for all the bands has not changed with today's announcement: Sport Bands and Woven Nylon cost $49, Classic Buckles cost $149, and the Hermès Bands run for $339 (Single Tour), $489 (Double Tour), and $689 (Double Buckle Cuff). All can be ordered on the
Apple Store
today.
Discuss this article
in our forums