At an event in New York City today, hearable company
Bragi
announced a trio of updates coming to its line of wireless Bluetooth headphones, including The Dash Pro, The Dash Pro tailored by Starkey, and Bragi OS 3. The updates follow the launch of
The Headphone
device that Bragi debuted earlier this year at a lower cost to
The Dash
, allowing The Headphone to enter the market as a more
direct competitor
to Apple's
AirPods
.
The Dash Pro
The Dash Pro's major updates center around what Bragi described as "professional grade" Bluetooth connectivity that provides audio to users "without interruption," improving on some connection issues that owners of the original Dash faced. Other improvements include a five hour battery life on a single charge (up from three), with a carrying case that can recharge The Dash Pro up to five times, totaling 30 hours of battery life on the go.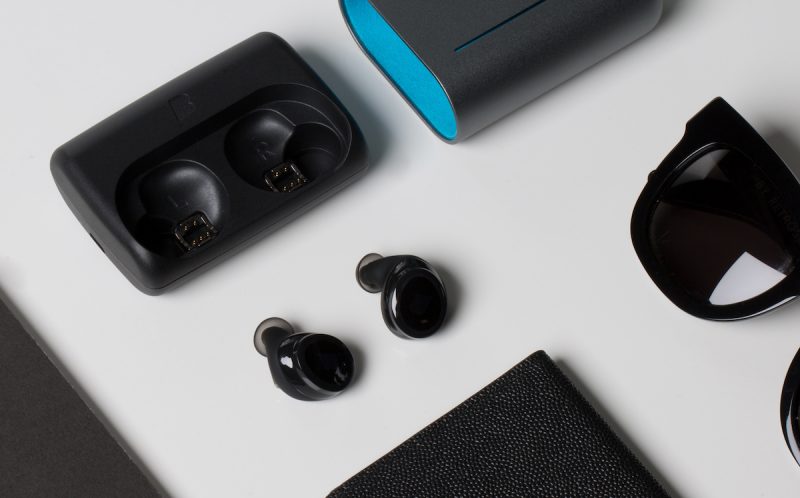 All of the advancements represent what Bragi is calling a "powerful ear computer," and not just a normal headphone or hearable device.
The Dash PRO contains more than 150 micro-components, a 32-bit processor, artificial intelligence powered by Dash AI and 27 sensors, all in a package about the size of your fingertip. Those sensors help ignite Bragi's unique Kinetic User Interface, which enables users to literally turn their body into the device with a tap of the cheek or a nod of the head through the Virtual 4-D menu.
One-touch setup with any Apple, Android, or Windows device takes seconds, according to the company, and the audio transparency feature of The Dash has made it to the new device as well. With it, users can allow external sound to pass through into The Dash Pro, or cancel out any noise they don't want to hear to focus on in-ear audio. Audio quality has been bumped up with a new advanced audio codec with reduced white noise, and all-new foam tips (FitSleeves will be in the box again, too) provide stronger bass thanks to a better in-ear seal.
The Dash Pro tailored by Starkey
Bragi has also partnered with hearing technology company
Starkey
and will be launching The Dash Pro tailored by Starkey, with personally-tailored fitting and more nuanced audio-boosting features at 5,000 audiologists throughout the United States and Canada. The Dash Pro tailored by Starkey is set to benefit users by allowing them to use "Fourth Platform" contextual computing interfaces that enhance their ability to interpret audio while enabling UI interactions through The Dash's motion sensing.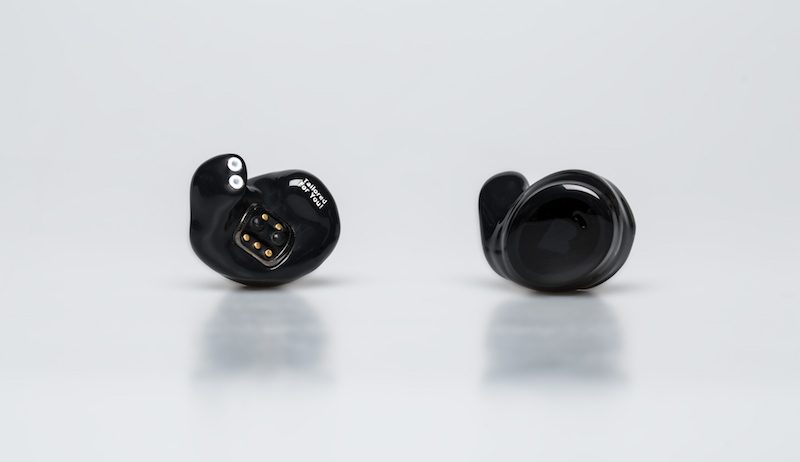 "We are thrilled to announce the launch of the Dash PRO tailored by Starkey Hearing Technologies. As the world's first custom-made wireless ear computer, this product is going to empower consumers to lead with confidence in everything they do," said Brandon Sawalich, Senior Vice President, Starkey Hearing Technologies. "Our partnership brings a whole new dimension of personalization and customization to hearable technology to the market."
Users will be able to purchase the tailor-made device and get a fit that is exactly customized to their ear canal, providing the "best isolation and a perfect fit with an emphasis on clarity, detail, and no loss of bass frequencies." Bragi said that professionals in precision-based fields will see benefits from such a highly personalized in-ear fit, including musicians, content creators, athletes, and more. The Dash Pro tailored by Starkey will also include HearClear replaceable WaxGuards to allow for long-term wear and minimal cleaning.
Continue reading

Bragi Launches 'The Dash Pro' With Bigger Battery, Better Bluetooth, and Real-Time Translation