Apple has outlined the HomePod's power consumption in an
environmental report
[
PDF
] about the speaker published today.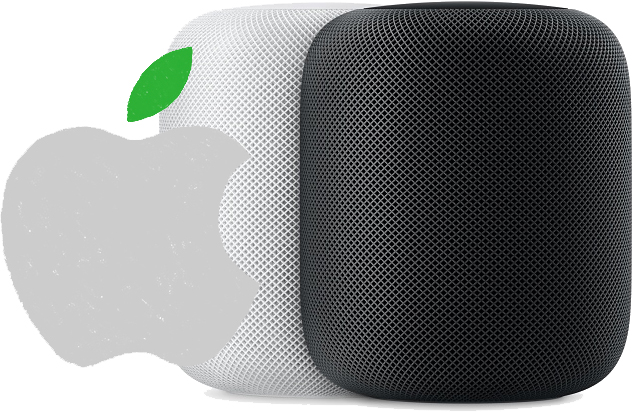 Apple says the HomePod consumes less power than an average ENERGY STAR certified LED household light bulb during music playback. The comparison is true, as a classic-shaped A-series LED bulb usually draws around 9-10 watts, while the HomePod draws around 8.74 watts with 115V of line voltage.
The environmental report includes a chart with a complete breakdown of the HomePod's power consumption based on different line voltages. For those unaware, around 115V is standard in the United States and Canada, and around 230V is standard in most other countries, while 100V is standard in Japan.

Interestingly, Apple says the HomePod automatically enters a low power mode after eight minutes of inactivity. In this mode, the speaker draws between only 1.71 and 1.76 watts of power. We're not entirely sure what this means, as one would assume the HomePod is always in lower power mode when it's not being used, beyond listening for Hey Siri. We've reached out to Apple for comment.
The environmental report also notes the HomePod is free of brominated flame retardants, PVC, and Beryllium, and adds that 100 percent of its packaging fibers are sourced from responsibly managed forests or recycled paper.
On a related note,
9to5Mac
has confirmed that the HomePod comes with a two-meter power cable in the box that is color matched in Space Gray or White. The cable is said to be removable and user replaceable, so there's a good chance Apple will sell the cables individually after the HomePod launches February 9.
Apple began
accepting HomePod orders today
in the United States, United Kingdom, and Australia for $349, £319, and $499 respectively. The speaker can be
used elsewhere in English
for now, with
French and German coming this spring
.
Discuss this article
in our forums