Following an
unveiling
at WWDC yesterday, Apple let members of the press get a
close-up look
at its new Siri-enabled speaker, HomePod, but due to the loudness of the area it was impossible for WWDC attendees to really determine HomePod's sound quality. Now, a few websites have gotten the chance to hear how HomePod sounds in a normal environment, and shared their opinions of the device online.
According to
Mashable
, Apple played listeners five songs across four genres and the device had "very good audio." The HomePod starts up by playing 360-degree audio to itself so it can learn the space it's in, and then adjusts any subsequent music that's played with the knowledge of the size of the room.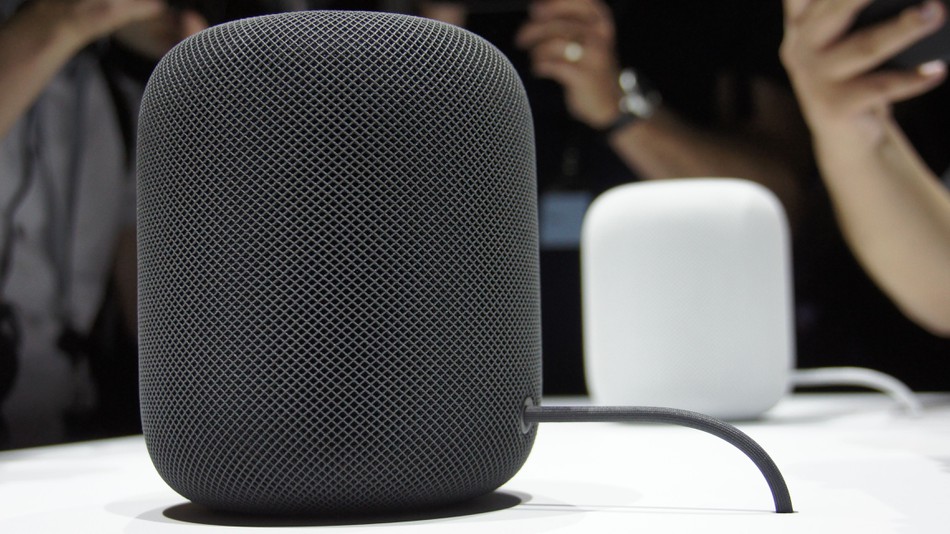 HomePod requires constant AC power for music playback
Mashable
said this worked, and "no matter where I walked in the small listening room, the sound was consistent."
The audio wasn't just loud — filling a room with sound, good or bad, is easy — it was rich. The highs were sharp, but not broken. The lows were deep, sonorous, but not chest-thumping.

A classic song with a far less complex mix sounded warm and true and one of Kendrick Lamar's beat-heavy tunes showed off the HomePod's bass prowess, I also listened to a live recording of the Eagles' Hotel California on a pair of HomePods. I noticed that the audience cheers primarily came from one speaker, along with some ambient music sounds and the mains came from the HomePod almost directly in front of me. I did not feel like I was at the live concert, but I was still impressed with the audio quality.
Mashable
noted that Apple had in-room comparisons with its competitors, including Sonos Play:3 and Amazon Echo, and that the HomePod easily beat the two other speakers in pure music playback quality. The site noted the disadvantages users face if they don't use Apple Music, and was unsure how any of the smart home controls would work as press was only allowed access to non-functional demo units, but was ultimately left impressed with HomePod, calling it a "very good speaker" and looking forward to testing it more as December grows nearer.
Continue reading

HomePod First Listen Impressions: 'Incredible' Audio With Bass-Heavy Sound That Easily Beats Echo